Chiropractic Care For Wellness
Your health is our top priority. Contact our wellness team today!
Chiropractor Tallahassee FL
At Fenn Chiropractic, we provide a truly unique experience for all our patients.
Fenn Chiropractic
If you are in search of a Tallahassee Chiropractor, it makes sense to choose an experienced doctor you can trust. Fenn Chiropractic is located in the capital of the Sunshine State, Tallahassee, Florida. Fenn Chiropractic is a high volume, philosophically based corrective office. We get to the cause of the problem and remove pressure from the nerves, so that the body can heal itself!
WHAT'S HOLDING YOU BACK?
When visiting our office, we help you overcome all obstacles. Start living pain-free today!
COMMON MISCONCEPTIONS ABOUT CHIROPRACTIC
People typically think chiropractic doesn't work, or that it's only for neck and back pain. We have also unfortunately heard many stories about chiropractors who did not provide a good experience, and therefore have given chiropractic a poor reputation it does not deserve.
REGAIN YOUR HEALTH AND VITALITY TODAY!
Finding a Chiropractor in Tallahassee
These instructions can help you find the right Tallahassee Chiropractic Office for you and your family. Often when people in Tallahassee search for a chiropractor, they end picking someone the top of the Google search results.
However, being the first choice on Google does not always mean they should be your first choice for care. Use the following steps to make sure you find the best chiropractor for you.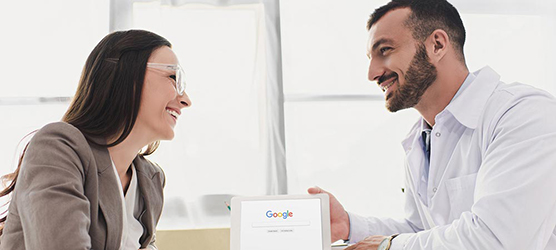 Time Needed: 5 minutes
Total Cost: USD 0.00
Finding a Tallahassee Chiropractor In 4 Easy Steps
Step 1: Begin a Google Search
Search for one of these phrases:
Chiropractor Tallahassee
Chiropractor 32308
Chiropractor near me
Best chiropractor in Tallahassee

Step 2: Check Over Their Website
Great chiropractors in Tallahassee often take time to make sure their website gets as much care and attention as their patients do. By looking over their website, you can get a sense if they are a chiropractor you'd be willing to go to for care.

Step 3: Check Their Reviews
Read the reviews on the Google Business Page of the chiropractic office you are considering. If many other people recommend the office, it might be worth considering.

Step 4: Give the Office a Ring
Now that you have a good grasp on the kinds of offices in your area, call the ones on your shortlist. The answers to your most pressing concerns should help you make an informed decision.